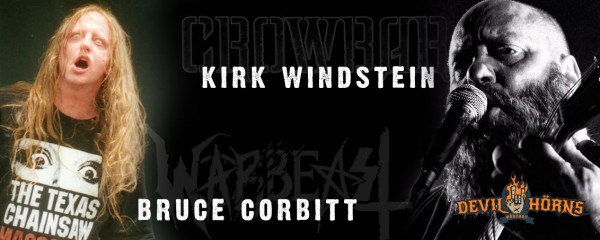 Midnight Corey is joined by two amazing men of metal.
First of all, Warbeast vocalist Bruce Corbitt comes to the show. He's one of the hardest-working frontmen in the world of metal, and fronted the highly-influential Texan thrash band Rigor Mortis.
Secondly (around the 27:52 mark), the Riff Lord himself Kirk Windstein takes a moment from his busy schedule to talk about his departure from Down to focus all his energy on Crowbar.
Podcast: Play in new window | Download